About Balvis Rubess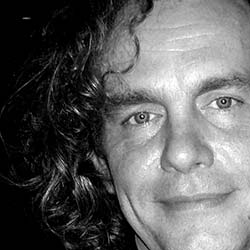 I am an illustrator, designer, art director and motion artist based in Toronto. My career has taken me on many artistic paths: I started out as a designer, worked as an art director and creative director, transitioned to a full-time illustrator, and now mainly focus on motion graphics and animation.

My editorial clients include Fortune, Time, Harpers, Chicago Tribune, Cottage Life and various others. Advertising clients include McDonalds, Esso, Coke, Molson, Nestlé, Arena Stage, etc. I have illustrated three Pop-up books with Melcher Media in New York: The Pop-up Book of Phobias, published by William Morrow,
The Pop-up Book of Nightmares, published by St. Martin's Press, and The Pop-up Book of Sex, published by Harper Collins.

My illustration work has been published in Communication Arts, American Illustration, Society of Illustrators, Applied Arts, and Graphis annuals, as well as "This Face you Got", a compilation of portraiture. Silver medals from the Toronto Art Directors Club and 3-Dimensional Illustration Awards. Winner of the 2012, 2014 and 2015 AI/AP International Motion Art Awards and two Platinum Pixie Awards for motion graphics and animation.
Check out my
design
and motion graphics at my company site,
Plasmalife
.